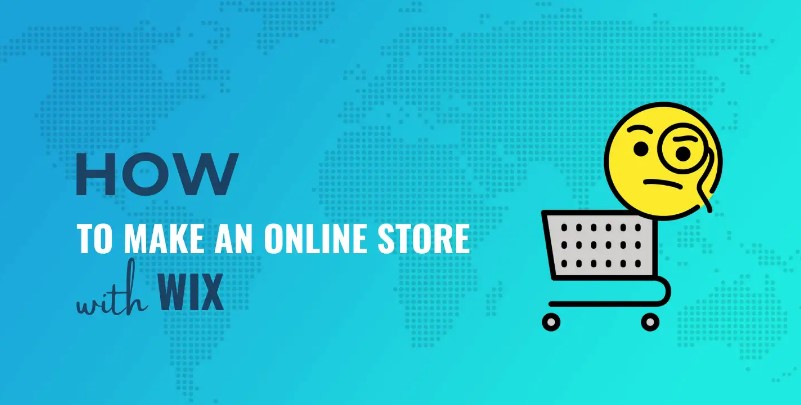 Are you looking to build an ecommerce but don't know where to start? Look no further than Wix! Wix is an intuitive platform that makes creating a beautiful and professional online store easy.
Plus, with Wix's built-in ecommerce features, you can start selling products and taking payments in no time. In this article, we'll show you how to create an ecommerce website with Wix step-by-step.
Creating an ecommerce website with Wix is easy and doesn't require any prior experience or knowledge. 
7 Steps to Create a Wix Website
Sign up for an account and follow the prompts to create your store. To start, go to www.wix.com and click "Create a Wix Site."Once you're on the "Create a Wix Site" page, select "Online Store" from the list of options.

On the following page, you'll be prompted to choose a template for your store. Wix offers a variety of beautiful and professional store templates, so you're sure to find one that's perfect for your business.

Once you've selected a template, you'll be able to start customizing your store. Add your logo, products, and other content to create a unique and professional online store.

Once you're happy with your store, it's time to start selling! Wix makes it easy to add products, set up payments, and start taking orders. To add products, click on the "Products" tab and add your items. You can add a product name, price, description, and photos.

Once you've added all of your products, it's time to set up payments. The platform offers a variety of payment options, so you can choose a

Wix payment processor

that's best for your business.

To start taking orders, simply click on the "Orders" tab and add your customers' information. You can add their name, address, email, and phone number.

Once you've added your customers' information, you can start taking orders! Simply click on the "Take Order" button and enter the customer's information.
And that's it!
You've now created a professional and user-friendly ecommerce website with Wix.
Author bio
Content crafter Alex Wilmont has been active in the payments industry for over 15 years. He lives simply, gives generously, and loves his 2 dogs. His mission is to enhance and innovate the fintech industry for years to come.