Make them your own with dollops of personalisation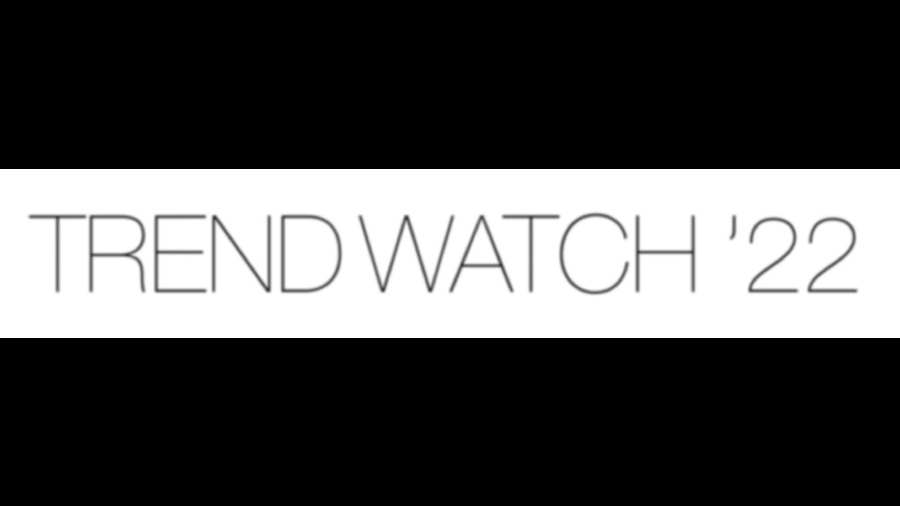 ---
  |  
Published 02.01.22, 09:58 AM
---
The year 2021 that we all hated from the bottom of our hearts, is finally out. We are staring at 2022 with stars in our eyes and prayers in our hearts. We have pinned all hopes on this year. The fashion world is poised at an unprecedented place, a fallout of the pandemic that changed the world irreversibly. Fashion trend forecasts — once a Bible for critics, designers and fashionistas the world over — have lost their steam. What we have now are mere suggestions. Predictions evolving out of what we saw people embrace this past year as they tried to juggle the lounge life and party glitz and glam. The result is a mishmash of the two — a slouchy silhouette on the one hand and a high dose of shine and shimmer on the other. There's no longer the one-size-fits-all approach to fashion. Fluid, personal, customisable are the key words. Don't like the Pantone colour of the year, Very Peri? Ditch it and make orange your best friend. There's no fashion police judging you. Do your own thing, in style! We are planning to do exactly that! Bound by habit out of being a fashion editor for years, we, however, kept an eye on international ramp shows for spring/summer 2022 to gauge on what lines the global labels want to shape fashion this year. Here are 10 pointers curated for you! Make them your own, with dollops of personalisation.  
Yes, we do sound repetitive here! We know we have written about this trend for the past three years straight. But there's no way we can ignore this epic trend. Sequins, metallics, sparkle… anything that shines and shimmers are here to stay. Once limited to party wear and
festive clothing, sequins and metallics are part of our everyday lives round the year now. Think a top-to-toe sequinned outfit for a dance-floor moment or a metallic tote to go with your work-glam look.
Brand watch: Balenciaga, Bottega Veneta, Carolina Herrera….
Max the mini!
Miniskirts were a staple in the collections of all the fashion biggies at their spring/summer 2022 showcase! The hemline index theory — that suggests that skirt lengths get shorter in good economic times and longer in bad — doesn't seem to apply to this year. The hemlines are rising, notwithstanding a bad economic scenario globally. Showing some leg can make one feel glamorous and upbeat seems to be the idea!
Brand watch: Prada, Miu Miu, Missoni, Hermes, Dior… the works!
Low-rise is back!
Rewind to the start of the millennium with low-rise trousers, in denims or otherwise. The early 2000s saw our trousers hanging dangerously low from our waists. And we loved this trend — glammed up with tattoos on our midriff or metallic chains. Well, do that all over again as low-rise trousers are set to be back with a bang! Let your pants sit comfortably low on your hips!
Brand watch: Dolce & Gabbana, Balenciaga, Vetements, Bottega Veneta, Tom Ford…
PS. Watch out for metallic waist chains or chain belts as a micro trend too!
Oversized everything!
We have lazed around at home for almost two years now in relaxed silhouettes and we have almost formed emotional bonds with those oversized pieces in our wardrobe. And we are determined to hang on to them! Be it oversized shirts or slouchy pants or big jackets — they are our best friends and will continue to be so. A flowing oversized shirt teamed with on-trend slouchy pants will mean super stylish in 2022! On the other hand, a big, boxy jacket a size bigger than yours will be cool too!
Brand watch: Fendi, Zara….
Bra tops!
This is a trend for the adventurous fashionista but it made too many appearances on the global runway this season for us to ignore it. Consider it a valuable piece for layering under your blazer or jacket where you would otherwise go for a T-shirt, when out partying. It's a sureshot way to glam up a tailored, structured look.
Brand watch: Michael Kors, Alexander McQueen….
Capes and drapes!
Wraps, shrugs and capes are in no hurry to leave. Covering up a vest for a Zoom call, or dressing up a simple tee when a guest was at the door — these pieces have been our friend in need whenever we have reached out to them. And we are going to be loyal to them! Some global labels like Fendi took inspiration from flowing capes and attached trains to simple tops, adding a dash of glam!
Brand watch: Fendi, Valentino….
Blazer and big jackets!
Fitted, cropped blazers for a leaner, tailored look or big, boxy jackets for an oversized one… jackets are perched on the two ends of the spectrum. The cropped blazer is being paired with everything, from fitted pants to miniskirts. A throwback to the Nineties in the form of biker-chic leather jackets is a trend not to be missed too!
Brand watch: Miu Miu, Stella McCartney, Alexander
Mc Queen, Dolce & Gabbana….
Co-ord chic!
We warned you at the beginning that we are hung over on styles from the past year, and co-ords are a case in point!
Co-ords or twin-set outfits have been our faves the past few months and we would love to hang on to them. Matching skirt and blazer or shirts and pants in the same print or colour scheme — co-ords make you look feminine, classy and put-together without breaking a sweat.
Brand watch: Chanel, Dior, Versace….
Colour me blue!
Colour trend forecasters predict an overall warm palette for the year with occasional jolts of pop colours. Pantone recently revealed Very Peri, "a blue-purple haze" as the colour of 2022. The shade, derived from the violet-blue periwinkle flower, is described as "a warm and friendly blue hue with a carefree confidence and joyful attitude". While it picked Very Peri as the colour of the year, there are some other shades of blue that Pantone says will be big this year. Spun Sugar, a pastel blue; Glacier Lake, a powdery blue; Skydiver, a bright blue; and Harbour Blue, a dark blue-green hue are some of the shades that Pantone feels will be big this year. Whatever the shade, blue sure looks like the warmest colour this year!
Catsuits!
Now here's a new one! We have been in love with jumpsuits and playsuits for too long now and an upgrade was totally due. Cue for catsuits to enter the scene! Think of them as a sexier version of jumpsuits or a glamorous makeover for your yoga suit! Not a trend for the faint-hearted, but we do see catsuits finding favour with celebs and party peeps soon.
Brand watch: Burberry, Yves Saint Laurent.…
Pictures courtesy: Agencies and the Internet