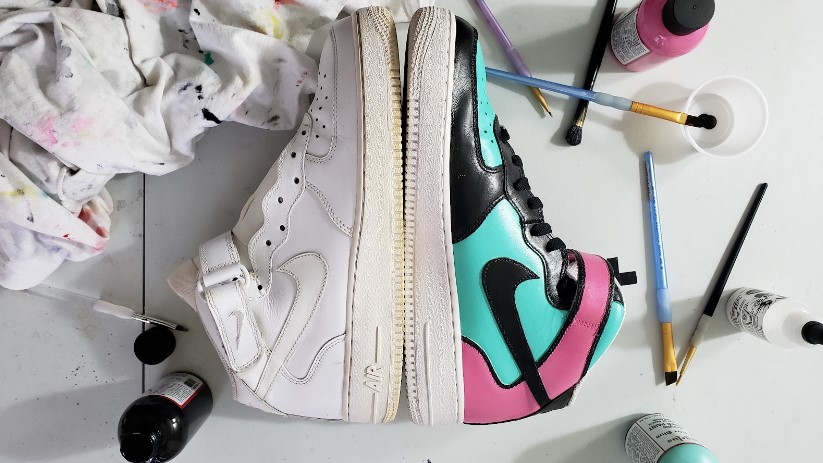 Your outfit can be a fantastic way to showcase your personality, from the clothes themselves to the accessories you pair them with. Customization is a way that you can take this to the next level. For instance, if you're artistically skilled, you could try making your own clothing or creating your own jewelry. One simple yet effective option anyone can have a go at is customizing your shoes. It's easy to do and gives you endless opportunity to craft a pair that matches your personality perfectly. Keep reading for some ideas of what to do and how!
Methods of customization
Customizing your shoes might sound like a daunting task, but it absolutely doesn't have to be. That's because there are many different ways in which you can alter them, from quick and easy upgrades to more challenging and lengthy projects. Below are three methods to get you started – if you're nervous, have a play around with an old pair of shoes first before moving on to customizing your expensive new sneakers!
Mix up the laces
One of the most straightforward methods for customizing your shoes is to swap the laces for new ones. Instead of sticking with the pair they came with, see what your sneakers look like with a bold new color or glittery laces. Not only is swapping your laces easy, but it's also a cheap option for customization too. Plus, it's completely reversible, so if you change your mind, you can just rethread your old laces or try another new pair. Better yet, choose a different set of shoelaces every day to match your mood or what you're doing!
Paint your shoes by hand
If you love being creative and have a steady hand, why not try painting a new design onto a pair of plain white shoes by hand? You can buy high-quality Angelus leather paint online in a wide range of colors, so your imagination is the only limit to your customization. You could keep it simple with stripes, create an intricate floral design, or even draw a picture of your pet! Practice on paper first until you've come up with something you love, then let your artistic side run free.
Add some playful extras
For a truly striking customization, you might like to consider adding some playful extra features to your shoes. Depending on the style of shoe and the look you're going for, this could include anything from glitter, sequins, and small stick-on jewels to a sew-on fringe or iron-on patches. Perfect for days when you're feeling bold and flamboyant!
Design inspiration
Having trouble deciding exactly what design to use for your customized shoes? Here are a few ideas to help inspire you. Remember, the whole point is to express your unique personality, so be sure to choose a pattern or theme that truly speaks to you:
Animals or paw prints
Trees and flowers
Music or song lyrics
Moon and stars
Sports
The ocean
Magical beings such as fairies and dragons
Uplifting slogans
Flames
Tie-dye
Movies
Fictional monsters like the Kraken
Comics
Anime
Video games (modern or retro!)
Sun, clouds, and rainbows
Geometric patterns
Books
TV shows
Your favorite hobby
A city or country you love