Inforial (The Jakarta Post)

Jakarta   ●  
Mon, December 6, 2021

2021-12-06
17:02
1
7c8de5fbfa8fecad7676baf183099e5d
4
Inforial

Free

From its beautiful mountains to picturesque islands, Korea has always been the perfect travel destination in Asia, attracting 17 million tourists annually. A country known for its rich cultural heritage, it is a place where tradition meets technology, where culture and modern intersect, and where history and innovation becomes almost synonymous.
Korea is home to the famed Seoraksan Mountain, the volcanic Jejudo Island, and countless small islands along the southern coast of the country. It is reputed as a safe and clean country with many luxury tours and package that include high-end traditional accommodations, ferry boat tours, yachts, hot air balloon rides, medical facilities and much more. Here is a simple guide, compiled of places to see, things to do, and people to meet.
For those that desire the elegance of a traditional Korean residence with the comfort of modern-day amenities in different cities for those who wish to stay in "hanok," a local architectural structure, first designed and built in the 14th century. Each stay also invite guests to learn more about the Korean cultural traditions through activities such as including tea ceremony, making traditional delicacies, and trying on hanboks (traditional Korean clothing).
Each hanok also gives unique perspective to visitors, based on their location. Hwangnamguan, located in Gyeongju, gives visitors a view of the Daereungwon Ancient Tomb Complex and embraces the history of the Silla KIngdom, while Namwonyechon in the Jeollabuk-do province that gives visitor a glimpse to life during the Baekje Kingdom. Yeong San Jae in Jeollanam-do province, shows the architectural style of the Joseon era, and Gyeong Won Jae Ambassador Incheon in Bukchon, shows those of the Goryeo and Joseon eras. The latter is also the filming site of the Korean drama entitled "The Goblin: The Lonely and Great God."
While there are many that offer hanok accommodation all over the country, perhaps the most special is located at the foot of Pyeongchang's Barwangsan Mountain. The Korea palace offers 9 beautiful hanoks against scenic mountains, also serving as museums displaying film related materials, folk paintings, ceramics, and more.
While hanoks within the city will definitely submerge tourists who wish to travel back in time, luxurious hotels and resorts also give its own unique experiences. Korean hotels are famous for their architecture with Phoenix Island in the Jejudo Island that displays the design of Ando Tadao and Mario Botta; Art Villas consisting of "dream houses" designed by architectural masterminds Seung H-sang, Yu Jong-ho, Kengo Kuma, and Dominique Perrault; and Podo Hotel, a hotel designed by world-famous architect Atami Jun, each room equipped with a hot spring as well.
Moreover, Paradise City in Incheon's Yeongjongdo Island has more than 2,700 artworks of famous artists on display for avid art fans. Rail Cruise Haerang, a luxury tourist train housing a hotel, restaurant, and lounge, will no doubt be a unique stay for some guests. Not for the faint of hearts, Signiel Seoul, which is located on the world's five tallest building and houses the Evian Spa and Michelin-starred restaurants.
One of the most famous export from Korea has to be their delicious traditional cuisine recipes, beloved by everyone worldwide. Seoul offers Michelin-star restaurants such as Balwoo Gongyang and Poom Seoul, with the former offering meal using methods of cooking from 1,700 years ago, and the latter spotlights fine dining of the Joseon Dynasty. BAEKSA 104, run by Michelin-starred chef Lee Jongguk, a pioneer of Korean fine dining. The restaurant serves noodle on the first floor, reserved the second for seasonal dishes, and fine dining on the top floor.
Relying heavily on culture, most Korean restaurants take their inspiration from former eras. For example, Onjium is a restaurant that serves seasonal dishes of truly authentic Korean cuisine, provided by "culture keepers" who research traditional Korean culture. Moreover, Seokparang is a resturant where guests can enjoy Korean royal court cuisine at a traditional Korean residence that served as a villa of royal family.
After, drink a glass of pine needle-scented wine brewed at Myeong Ga Won by liquor master Park Heungseon, where guests can also try their hand at traditional liquor sampling, mixing cocktails, and traditional soju making. Meanwhile over at Sinpyeon Brewery by liquor master Kim Yongse, drinks are brewed with lotus flowers and leaves. These are just two of few experiences offered by masters in Korea, with others including brassware, ceramic, and more liquor.
The country boasts its Buddhist temples full of history. Most tourists visit Panmunjeom, an 800-meter area that shows a divide between two nations, located in a village just north of the de facto border between North and South Korea. While in the area, visitors can visit the Freedom House, Peace House, Joint Security Area, the 3rd Tunnel, and Dora Observatory. Moreover, there is also the Peace Museum of North Korea, where the 1953 Korean Armistice Agreement was signed that halted the Korean War.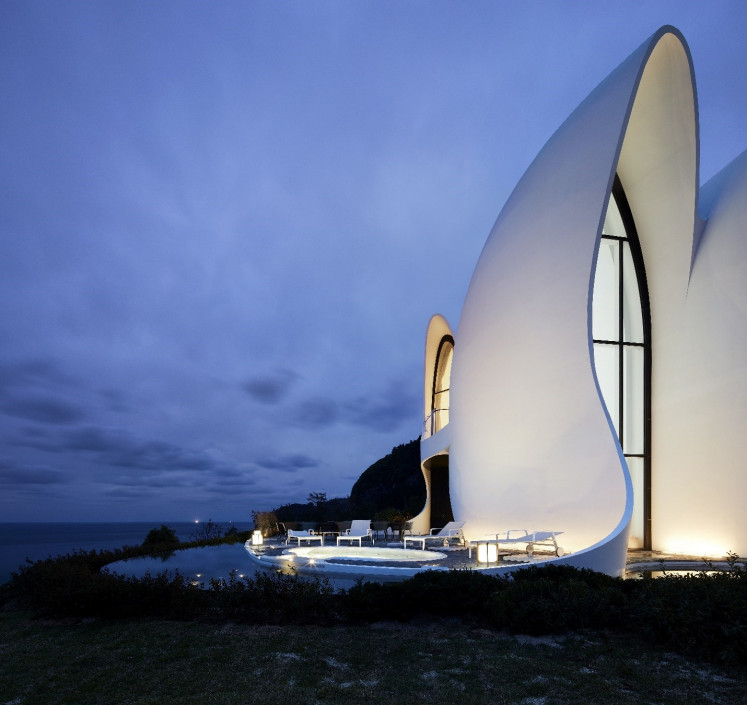 . (./.)
In downtown Seoul, Hanyangdoseong City Wall shows the contradiction between skyscrapers and the old city wall that connects the 4 main gates of old Seoul. There are also the Gyeongbokgung Palace, a legacy left behind by the Joseon Dynasty, and Changdeokgung Palace, complete with a Korean-style garden. The second palace is recognized as a UNESCO World Heritage site. Another place included on the list by UNESCO is in the Gyeonsangbuk-do Province, where the Bulguksa Templestay stood, left behind by the Silla Kingdom.
A stroll through Seoul will showcase the beauty and fashion unique to Korea, further popularized by Korean dramas. Korean fashion houses Reehue and Publicka Atelier might be the way to go. With Clientele that include world-famous celebrities and high-ranking officials and professionals, the fashion houses are known for high-end fabrics and materials. Reehue is owned by Lee Myung Soon, a major dress designer of Korea that custom-made classes and luxury dresses.
Other highlights of tourism in the Asian country include art performances, cultural areas. Museums in Korea showcases the work of local artists and world-renowned artists such as Yayoi Kusuma. Museum SAN was listed in Singapore's The Artring magazine's "museum to visit before you die," while Arario museum and Korean Stone Art museum showcase an array of artwork and stone sculptures to look through respectively.
For those who prefer to watch performances, check out Natural Gugak Center in Seoul to enjoy traditional Korean classical music concerts and recitals, even offering training programs for visitors. Korea House, Jeongdong Theater, and National Theater of Korea also offer theatrical performances for both traditional and contemporary stories. Kim Duk Soo Samulnori by master Kim Duksoo; a traditional performance composed of traditional percussion instruments. However, if classical music and stories aren't one's cup of tea, they can always visit Taekwondowon in the Jeollabuk-do Province to see performances of the martial art. It is also a museum dedicated to the sport.
While most of the activities mentioned are exciting and thrilling, don't forget to spare a few days for wellness to rejuvenate the mind and soul. Tourists can visit Olivine in Seoul, a medical spa operated by expert therapists, Seoul National University Bundang Hospital, for examinations and consultations, or relax away from the hustle and bustle of the city in Godowon Healing Center, located in the midst of a small cozy village in Chungcheongbuk-do Provine.
With other attractions such as riding a hit air balloon in Jejudo Island and enjoying a delicious feast aboard the Hangang Ara Cruise in Seoul's Hangan River, Korea has many experiences to keep foreigners coming back. Make sure to check any updates on premium destinations through these travel agencies; ATS Vacations, Dwidayatour, Golden Rama, Panorama JTB, and Wita Tour. Here's hoping you won't miss out on the best deal when the border opens!