Top 10 Major Global Fashion Capitals Right Now
For street style connoisseurs and show-goers alike, the world's fashion capitals serve not only as a major fashion inspiration but also as a way to discover new cultures to enjoy.
While London, NY, and Paris have long been renowned as the top fashion cities globally, there are many unique places where style has become the lingua franca.
With buzzing streets, raw creative energy, and thriving fashion schools, the world's best fashion capitals have so much more to offer.
Time to push yourself outside of your sartorial comfort, grab your virtual passport, and let's discover the best fashion capital of the world in 2022.
---
1
/10
Paris
FRANCE
For a city to be hailed as the best fashion capital of the world, it needs history, tradition, fashion designers, fashion schools, stellar catwalks, and of course, business acumen.
Dating back to the 15th century, Paris is the incontestable fashion capital of the world and the city of some of the world's top fashion brands.
Apart from breathtaking sightseeing and delicious cuisine, Paris has birthed some of the most prominent fashion names in the haute couture world.
From Christian Dior and Coco Chanel and from Hubert de Givenchy to Yves Saint Laurent and Louis Vuitton, Paris has a designer and a boutique for every taste.
The world's number one fashion destination right now, it is no wonder why every style icon, influencer, and celebrity is eager to visit the City of Light during Paris Fashion Week.
Moreover, this prominent fashion capital of the world is packed with must-visit museums for every art aficionado to admire.
The Palais Galliera and Yves Saint Laurent Museum are only a few noteworthy art exhibits worth exploring while visiting the fashion capital of the world.
Also, make sure you walk the brightly-lit street of Champs-Élysées and take in all the fashion brands and designers.
---
2
/10
London
UNITED KINGDOM
The world's financial center for over a decade and a multicultural hotbed, London is the United Kingdom's capital city and the only city in direct competition with Paris for the best fashion capital of the world title.
London's power as a world fashion capital stems from its unique history and culture, absorbed and reinterpreted by its fashion schools and converted into unique sartorial styles.
The capital of the most prestigious fashion colleges and ranked number 2 in the top 10 fashion capitals of the world, London's unique fashion style dates back to the Elizabethan era.
London was (still is) the home of the world's most aristocratic families and the center of the Punk subculture, which dominated the 70s and 80s fashion with rebellious attires.
London's famous fashion schools are the best globally, spawning year after year emerging fashion designers that reach global fame, such as Stella McCartney, Alexander McQueen, Sir Paul Smith, and Christopher Kane.
Let's not forget Vivienne Westwood, a designer that shaped the look of the punk rock movement with her radical clothing collections, and the contemporary John Galliano, named in 2004 the fifth most influential person in British culture.
With a solid international fashion community and a leading London Fashion Week, the city promotes over 250 British clothing brands to a global audience every year.
Apart from being one of the leading fashion capitals, London is also one of the greatest cosmopolitan cities, with museums, shops, restaurants, and instagramable moments on every corner.
---
3
/10
New York
UNITED STATES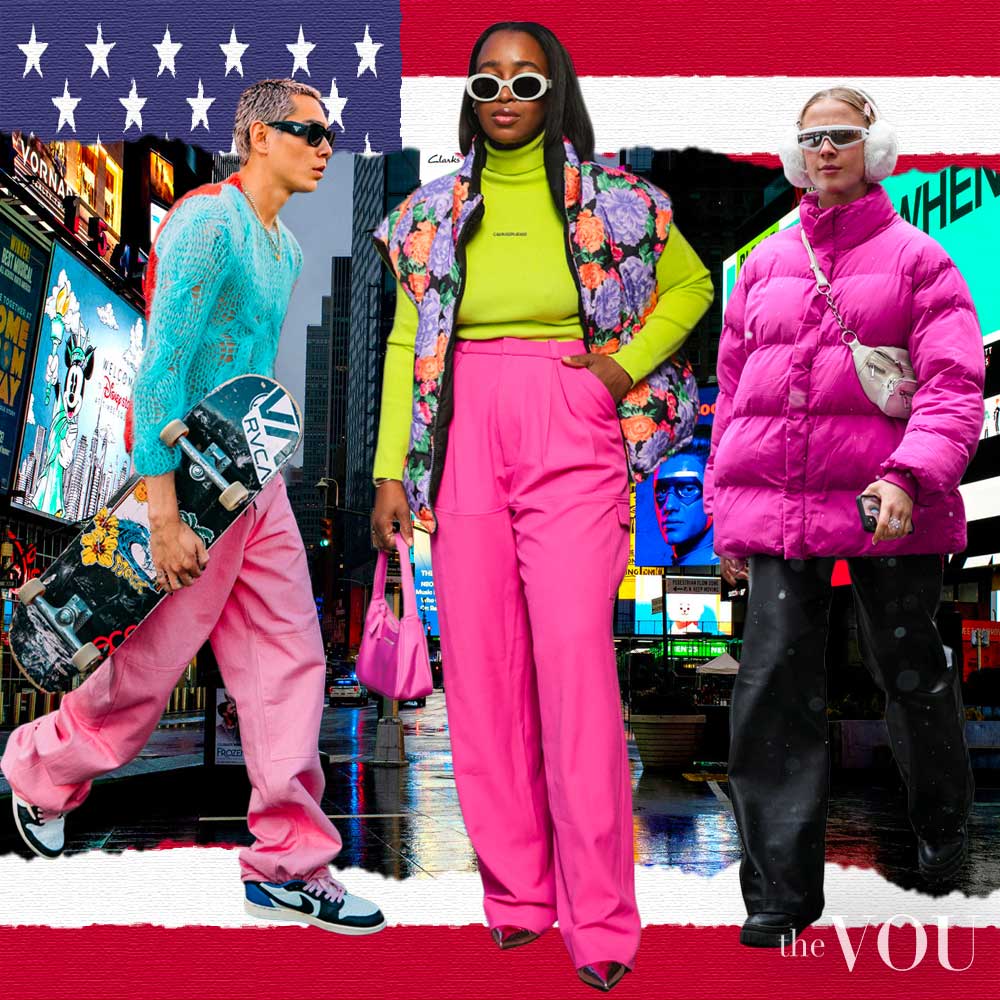 With hundreds of innovative fashion designers that exhibit coveted collections every year, New York is lauded as the second-best fashion capital of the world, right after Paris.
The busy city of fashion and business gathers some of the biggest names in fashion and the most stylish and trend-forward attendees during New York Fashion Week.
From Ralph Lauren to Tory Bruch, and from Vera Wang to Marc Jacobs, Rick Owens, and Donna Karan, New York City is synonymous with famous high-street and luxury fashion designers.
NYC's 21st-century distinctive styles put the Big Apple at the top of streetwear brands, taking over from Tokyo as the capital of street clothing brands.
Thus, it is not surprising that more than 183,000 people work in the city's fashion industry.
The luxurious lifestyle, exclusive shops, and flashy Broadway performances are only a few things that make the 'Big Apple' so stylish and unique.
---
4
/10
Milan
ITALY
Milan's cosmopolitan city of fashion aura has captured the interest of the elegant and chic style crowd since the 19th century.
Seen by many critics as the epitome of luxury and sophistication, Milan is the city of top designer brands such as Roberto Cavalli, Versace, Gucci, Prada, Dolce & Gabanna, and Gimmo Etro.
Hailed as one of the world's fashion capitals, Milan exhibits the best of the best in terms of artisanal craftsmanship, novelty designs, and top-of-the-notch fabrics.
However, the last ten years of political and economic changes have seen Milan lose its luster as one of the best fashion capitals in the world.
Most Italian cities suffer, the fashion schools are impacted, and fashion students are moving to study abroad, in London, Paris, or New York.
Compared to London, where the number of graduated fashion designers rises every year, the number of Italian fashion designers has been declining for the last five years.
As one of the world's top fashion capitals, Milano used to compete with Paris and London for the title of the best fashion city, but that's no longer the case.
Nevertheless, Milan Fashion Week keeps the fashion flag up for European fashion designers, acting as a reference point to locals seeking to achieve an international profile.
Milan is a fantastic city for fashion shopping, from the world's oldest shopping mall, the Galleria Vittorio Emanuele II, to the local artisans selling handmade shoes and accessories at bargain prices.
With a strong focus on prêt-à-porter or ready-to-wear, Milano is a fashion capital of the world that deserves a place on your style-driven bucket list.
---
5
/10
Tokyo
JAPAN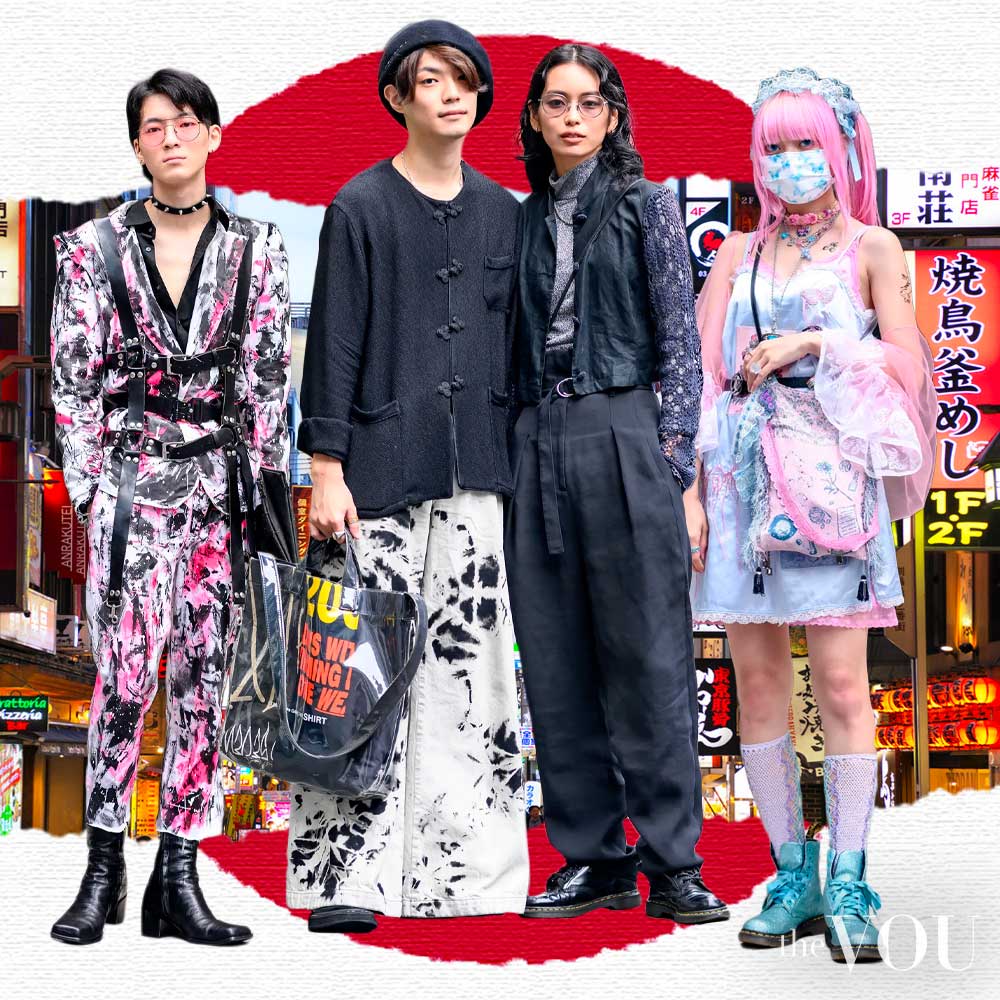 One of the new entrants in the top 10 fashion capitals of the world in 2022, Tokyo is the capital of Japan and a city that lives and breathes alternative fashion.
Diverse, bold, and vibrant, Tokyo is the home to some of the most prominent modern fashion designers like Rei Kawakubo, Issey Miyake, Kenzō Takada, and Yohji Yamamoto.
The city built its name on streetwear fashion in a striking combination of skyscrapers, dizzying neon signs, and aesthetic styles.
However, Tokyo has become the second-largest market for luxury goods in recent years, showcasing a unique ability to combine traditional Japanese fashion with streetwear culture and high-end designers.
From punk and cosplay and from luxury couture to Mori Kai and Gyaru, Tokyo's streets are flooded with subcultures, styles, and rare aesthetics.
A magnificent city with a unique culture, places to visit, and great food, there's no wonder why thousands of fashion-savvy guests are ready to attend the bi-annual fashion week.
---
6
/10
Madrid
SPAIN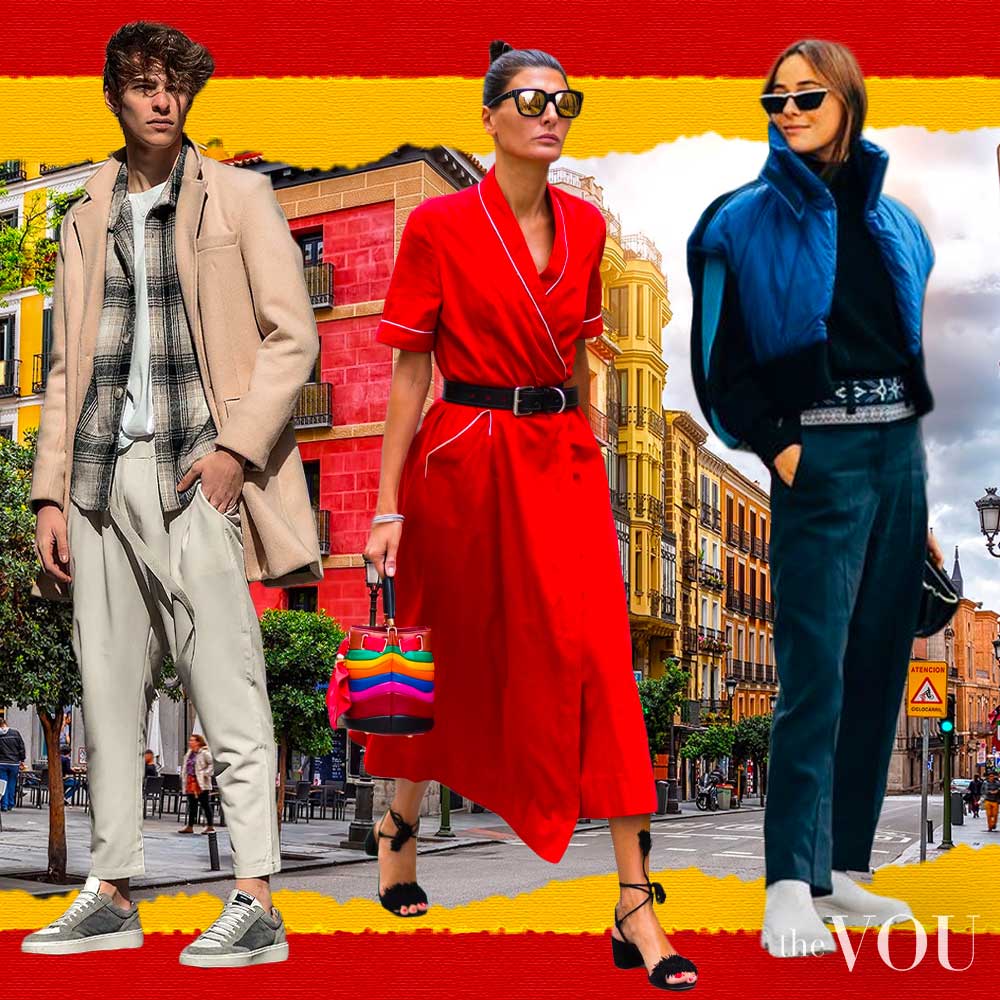 Named as one of the world's most diverse, dynamic, and inclusive fashion capitals, Madrid is synonymous with tradition, creativity, and elegance.
Tracing back to 1985, Madrid Fashion Week gives many new and emerging designers a creative outlet each year.
Major fashion players like Cristóbal Balenciaga, Loewe, Manuel Piña, Jesús del Pozo, Roberto Verino, Adolfo Dominguez, and Sybilla Sorondo showcase their collections every year.
The city's renaissance and contemporary art museums, sunny blue skies, and many art galleries make it one of the most coveted destinations in Europe.
Madrid takes 6th place in the top 10 fashion capitals of the world for its rare combination of traditional fashion schools, growing interest in sustainable fashion, and rare artisanal crafts.
---
7
/10
Seoul
SOUTH KOREA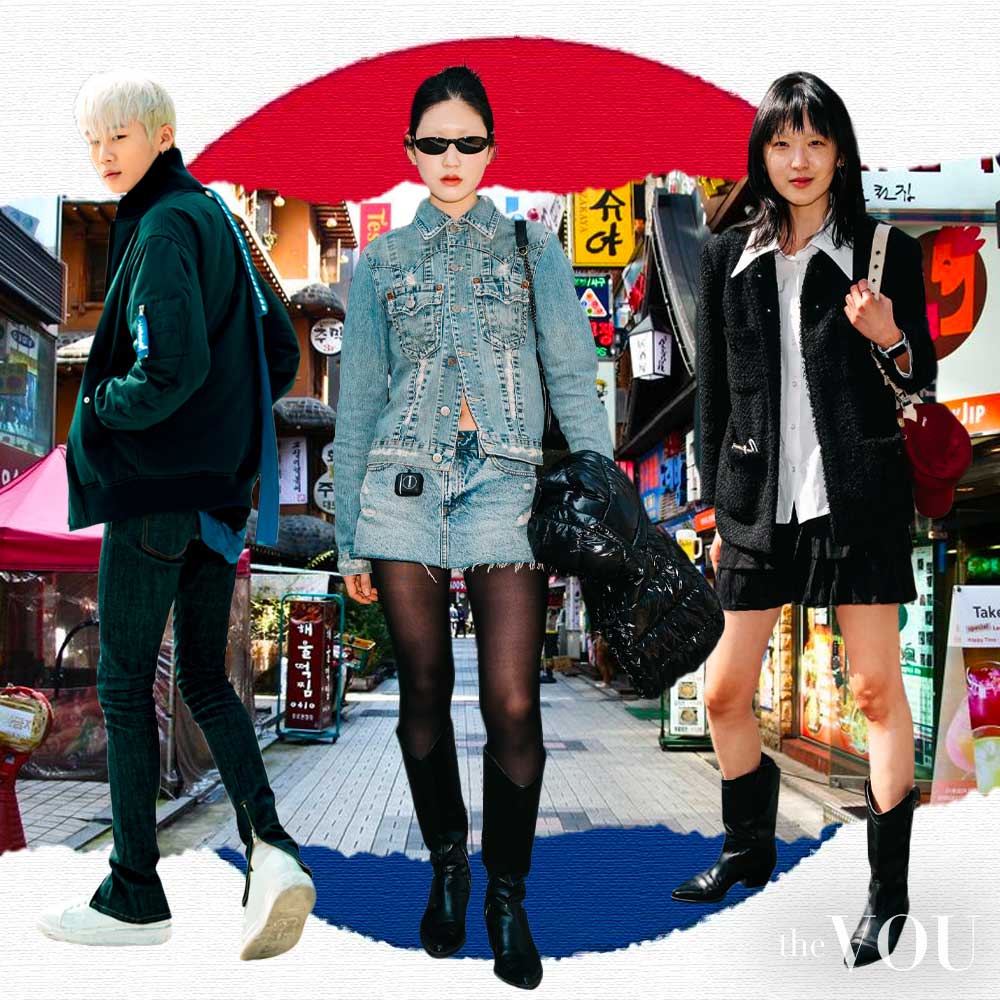 With many self-established young designers gaining international recognition in recent years, Korean fashion has taken the world by storm.
As one of the top fashion capitals of the world, Seoul is known for offering unique and contemporary streetwear inspiration.
Many K-pop fans name the city the mecca of style; however, Seoul Fashion Week dates to 1987.
Offering a great variety of bold, vibrant, and glittery styles, Seoul's streets are inundated by fashion editors, influencers, and fashion-savvy shoppers.
Some of the best Korean fashion designers worth mentioning are Dong Jun Kang, Hyein Seo, and Younchan Chung.
Visitors can enjoy not just unique Korean fashion but also sleek skyscrapers, huge shopping malls, photogenic neighborhoods, and delicious local cuisine.
---
8
/10
Toronto
CANADA
Toronto is touted as the smaller version of New York City regarding fashion, cultural diversity, and business.
Vibrant, multicultural, and modern, the city's fashion scene is booming with innovative fashion startups, style, and creativity.
With brands like Roots and Club Monaco, and Designers like David Dixon calling in their home, Toronto Fashion Week is one of the most anticipated bi-yearly events.
Visitors can visit Nordstrom at its northern end and Saks Fifth Avenue to upgrade their luxury fashion rotation or opt for retro bargain finds.
---
9
/10
Berlin
GERMANY
An unexpected entry to number eight in our top 10 fashion capitals of the world is Berlin.
Awarded the 'City of Design' by UNESCO, Berlin is the capital city of Germany and a significant source of high-end streetwear fashion inspiration.
The city draws constant inspiration from its historical past, which has seen the German capital split in two, the communist and democratic Berlin.
Both parts of the city developed as unique stylistic entities until the Berlin wall was demolished, allowing for a unique cultural blend to emerge of minimalism forms with high-end couture.
The merger of styles is often recognized in the superb pieces of Hugo Boss, a German fashion icon of contemporary times.
In recent years, Berlin's fashion tech community has taken over the clothing industry with innovations in fashion automating and personalization.
Equally, Berlin is at the forefront of sustainable fashion, with many designers using vegan leather alternatives and eco-friendly materials.
This fashion capital of the world knows how to promote ethical clothing, slow fashion, and sustainable clothing, as The Ethical Fashion Show and Green Showroom are the two most popular events during Berlin Fashion Week.
Berlin is a great city to discover next-generation fashion, and in addition, you'll get to experience the famed art scene, fantastic nightlife, and many historical museums.
---
10
/10
Mumbai
INDIA
Mumbai is India's commercial capital and one of the fastest-growing fashion capitals globally.
The array of textile manufacturing companies, luxurious fabrics, and stunning embroidery set the city apart from all the rest.
Staying true to their heritage, bright splashes of color, handloom, and digital prints dominate the fashion scene.
With the Lakmé India Fashion Week and Amazon India Fashion Week, visitors can experience the city's diverse nature while discovering many local and international fashion brands.
Apart from style inspo, the prominent fashion capital of the world is well-known for its architecture, museums, beautiful beaches, and rich history.
---
Conclusion
No matter your style and aesthetic, these ten best fashion capitals of the world deserve a stamp on your passport.
Each of these ten fashion capitals has something unique to offer regarding fashion history, unique styles, classic fashion designers, or emerging names.
Whether for leisure and cultural tourism or strictly fashion-related, the major fashion capitals above will give you a once-in-a-lifetime experience (and many beautiful photos).
Above all, you'll be able to celebrate the diverse cultures that make fashion so exciting and hopefully bag some exclusive, one-of-a-kind fashion deals.
Now it's your turn…
Which one of these fashion capital cities is your favorite and why?
How would you order the "Big Four" fashion capitals of the 21st century?
According to you, what are the 5 major fashion capitals right now and why?
Please leave your comments below; we always appreciate your comments and use them to learn, improve, and update these articles.